Resources for a business communications open online course
Resources for a business communications open online course
Resources for a business communications open online course
Resources for a business communications open online course by Arley Cruthers, Melissa Ashman, John Grant, Seanna Takacs, and Petti Fong is licensed under a Creative Commons Attribution 4.0 International License, except where otherwise noted.
The preparation of this book was funded by a grant awarded in July 2020 in response to a call for proposals by BCcampus.
The purpose of the call for proposals was to identify qualified institutions, departments, or individual educators to work with BCcampus on the identification, evaluation, and development of open online courses (OOC) and other OER in a variety of subject areas, including business communications.
We are grateful for the support of BCcampus in funding our project.
We are also grateful to Lee Beavington, an instructor at Kwantlen Polytechnic University, for his generosity in granting permission to use one of his photographs for the cover of this book.
About this course and resources
2
Thank you for your interest in our Business Communication OOC. This course is a first-year business communication course. This resource contains:
A course plan for instructors, which breaks the course into modules
Weekly lesson plans for students with notes for instructors (available for download in each week's chapter in this book)
Weekly readings, based on the OER textbook Business Writing For Everyone.
Interactive asynchronous lectures (available for download in each week's chapter in this book), which invite students to reflect on the readings through short activities. The H5P versions of these lectures include quizzes and other interactive content, but we have also included Powerpoint versions of the interactive lectures for those whose Learning Management Systems don't support H5P. Audio recordings of these interactive lectures are also provided. The PowerPoint slides and audio recording files can be downloaded from within each week's chapter in this book.
Participation activities (including supplementary resources). These resources are listed in the appendix of this book. Though these resources are meant for online teaching, we have also included alternative activities for face-to-face learning. Many are based on our Student Engagement Activities for Business Communications OER instructor resource.
Resources for business communications OOC by Arley Cruthers, Melissa Ashman, John Grant, Seanna Takacs, and Peg Fong is licensed under a Creative Commons Attribution 4.0 International License, except where otherwise noted. The files available for download in this book are similarly licensed, except where otherwise noted.
About This Course
We have taken a process-oriented approach to this course that focuses less on genre and more on the decisions that business communicators make. We want students to reflect on their own writing beliefs, values and experiences, then apply these learnings to a business communication context. We have intentionally avoided relying heavily on video content, since many of our students do not have stable Internet access.
This course can be used as a "course in a box" that you can plug into your learning management system and use. You might choose to customize it by developing your own module overview videos and videos to explain the assignments. We also encourage you to personalize this content by adding your own graphics and visuals.
However, we also have tried to build in flexibility so that you can take bits and pieces that work for you and remix them, since everything in this OOC has a CC-BY license.
Using This Resource
In the weekly lesson plans you will find:
text or content for students appears in black font. Some of this content can be pasted into forums or other activities, and some can appear as a label in the learning management system. Below, you will see a screenshot of how one instructor has set up this content in her LMS.
notes for the instructors are shown using bold green font. These notes are also offset with a heading of "Instructor notes" and an icon that looks like this:
In the course plan, assignment deadlines are highlighted in yellow.
Throughout the course, there are opportunities for the instructor to customize and personalize the content, such as through creating and providing personalized module introduction videos and personal stories.
A Note About Blogging
This course is geared around a blogging assignment. Each student will develop their own blog throughout the semester. We chose to have students blog for the following reasons:
Blogging requires many of the skills students focus on over the course of the semester: considering an audience's needs, making style and tone choices, using visuals, integrating sources, doing research and organizing information etc.
Blogging gives students an audience outside of the class.
Blogging allows students to pursue their own interests while still achieving the course learning outcomes. Because students choose the topic, many will spend more time and attention to their blogs than they might do for an assignment that is more focused on a business context.
Blogging is process-oriented. Students are encouraged to make several blog entries and then hand in the most successful ones.
In the original version of this course, students developed and maintained their own blog. However, other instructors have modified the assignment so that students keep a class blog about one topic, or work in small groups to create and maintain a blog.
It is also possible to use this OOC without assigning a blogging project. In that case, you may want to swap out blogging examples from the interactive lectures.
Download this week's plan as a Word document.
Download the PowerPoint slides for week 1.
Download the pre-survey questions as a Word document.
Download the scavenger hunt instructions as a Word document.
Download additional related resources.
---
Instructor Notes:
This is the only session with a synchronous element (except for the last week, which has a class party). This document contains a lesson plan and Powerpoint slide deck for an orientation session. Before the beginning of the semester, you may choose to survey students to understand their technology needs. A potential survey has been included.
Below, you'll find content that you can paste as a label into the course LMS or send as an email. You may choose to personalize this with a short welcome video.
This session also contains a prompt for a "getting to know you" paragraph that students can submit as a participation activity, so that you can get a sample of their writing.
Student Instructions
Welcome to Introduction to Business Communications! I'm looking forward to meeting you all during our welcome session, which is <<date>>
In this session, we'll get to know each other and make sure decisions for how the course will be run. To join the session, click on the BigBlueButton link below. If you can't make the session, please contact me at <<email>>
<<insert welcome video>>
Learning Outcomes
We will get to know each other and the course.
We will make our "pods" and set some ground rules.
We will make important decisions about how our course will go.
We will learn to use the class site
Learning Activities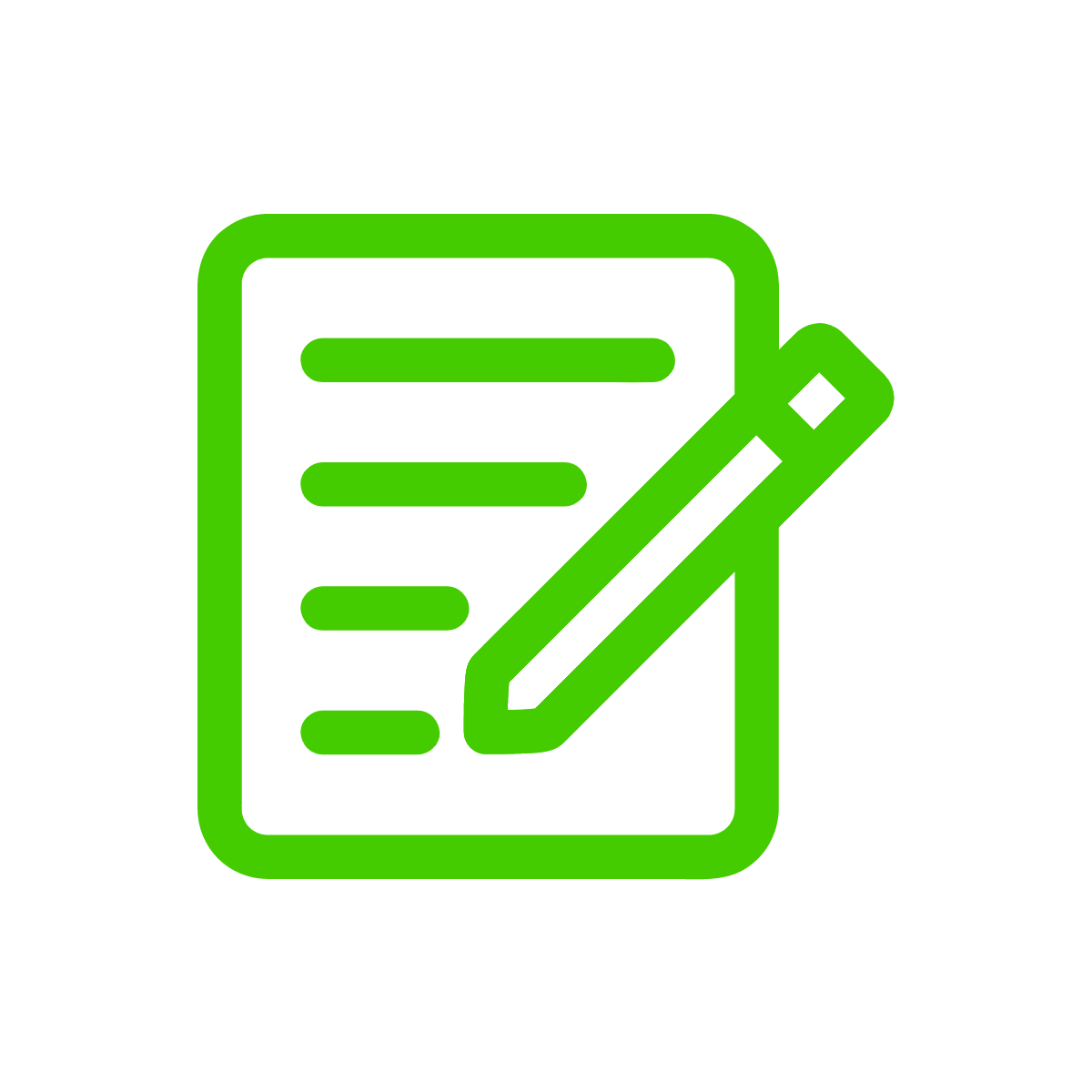 Orientation Session Instructions (For Instructor)
(See Powerpoint)
Agenda:
Class 'self portrait' collaborative drawing exercise in collaborative whiteboard.
Overview of the course
Class charter
Meet your pod members
Course presentation scavenger hunt
Final questions
Icebreaker
Using the group whiteboard in BigBlueButton, draw a class picture. Take a screenshot and post it to your LMS.
Class Charter Collaborative Writing Instructions



Goals:
To build community
To plan the course together
To identify barriers
To give students practice with using collaborative writing
Step 1: You can either create an editable document in OneDrive, or you can do this activity in the shared notes in BigBlueButton (or another video meeting platform). The document should have the categories:
What are some features of a positive, useful learning experience? (Online or in person)
What are some features of a learning experience that was negative or not useful? (Online or in person)
What does respect look like in this online space?
What are some worries or concerns you have about this course?
What are some questions you have?
Step 2: During the session, introduce the activity by explaining the purpose. You can either have students all write in the document at once, or you can break students into groups and have each group spend 5 minutes on each topic. If a student agrees with something that someone else has said, they can put a +1 or check beside it.
Step 3: Debrief the activity by going through the document. Ask students to identify trends that they notice. Brainstorm how to overcome barriers.
Step 4: Break students into groups using breakout rooms and have them come up with items for a class charter: 5 things that students will agree to do, and 5 that you will agree to do. Each group will share their 5 things.
Step 5: Negotiate the final charter. Put the charter in the class LMS.
Moodle and Course Presentation Scavenger Hunt
See attached sheet for an idea of a scavenger hunt. The goal is to get students to engage with the course presentation and practice activities in the learning management system.  Break students into their pods, then have them complete the scavenger hunt. The first group to get all the answers gets a GIF prize.
You might choose to have groups submit this through the LMS or in a forum in order to get the week's participation points.
Student Information Getting To Know You Paragraph
Please submit a paragraph on the topic "How can I help you be successful in this class?" by <<date>>  in a Word document (or other text document).
Note: This paragraph does not count towards your grade. It's a chance for me to get to know you and for you to practice submitting assignments through our learning management system.
Bonus Forum
Talk to one of your pod members, then write a short paragraph introducing them to the rest of the class and post it in the forum.

Care/Connection
Use a mail merge to reach out individually to each student.
---
Additional resources you may find useful:
An article that helps students recognize that even (especially) introverts can be excellent communicators.
5 Excellent Communication Skills Introverts Didn't Know They Had
The intent with this business communications course is for instructors to select and use the elements and resources that work best for them. In support of this perspective, we have provided additional resources (that are not actively incorporated into this course) in case they may be useful or of interest.
These additional resources are grouped together by topic in the index below. Click on a link to be taken to the corresponding resource (in this book or elsewhere, if it is external).
Audience analysis
Bad news messages (direct approach and indirect approach)
Business communication cases/scenarios
Communication skills
Document formatting
Employment communications (including cover letters and resumes)
Grammar, writing mechanics (including style, tone, and concision), and writing process
Icebreakers and wrap-ups
Intercultural communication
Oral communication
Persuasive messages
Reports
Researching, evaluating, and documenting sources (source use)
Routine and negative news messages