Lab 10: Environmental Controls on Biogeography
Gillian Krezoski
Biogeography is the science that attempts to document and understand spatial patterns in biodiversity. There are many biotic (living) factors that determine where biotas (e.g. assemblages of plants, animals) live, including competition, predation, etc., as well as abiotic (environmental) conditions like fire, soil type, etc. In this lab we will examine two major abiotic conditions that have a strong impact on what type of plant and animal species live where, worldwide: climate and topography. Species adapt and survive based on these factors or die out if challenges created by these conditions become too hard to overcome.
The sun drives the Earth's climate. The sun is a major source of energy and thus also the primary driver of life on Earth. The sun provides energy to heat the planet (thus making the planet habitable) as well as the energy source used for photosynthesis by the base of our planet's food chain. The sun's energy heats the atmosphere, creating winds, influencing evaporation and precipitation, and driving atmospheric circulation. Climate is an important long-term environmental factor to which species adapt and is often categorized using temperature and precipitation.
Topographic conditions, or surface roughness, can also impact climatic conditions. Higher elevations, though closer to the sun (and thus in theory receiving more of the sun's energy) are also closer to colder outer-space. Additionally, there is less energy in the atmosphere at higher elevations due to less pressure, and therefore heat cannot be trapped as easily. Species living in higher versus lower elevations must be adapted to atmospheric pressures at those locations, and potentially lower oxygen levels at higher elevations. Mountains also create orographic lift and rain shadows, impacting local climatic conditions.
Together these two concepts combine to form of climate zones throughout the world. A commonly used climate map based on temperature and precipitation characteristics is the Köppen-Geiger climate map (Supporting Materials – Appendix A). Examine the map and note how climate zones change around the world, near the equator, and near the poles. Examine the topographic map (Supporting Materials – Appendix B) and see if you can identify different climate regions based on topography.
After completion of this lab, you will be able to:
Collate observations and conclusions from several datasets.
Explain how climate and topography create different biogeographic zones.
Analyze spatial data to determine abiotic impacts on oak tree diversity in North America.
Pre-Readings
Earth's Biomes and Ecosystems
Earth is divided into several biomes based on temperature, precipitation, and several other abiotic factors. Read more about Earth's biomes at the University of California Museum of Paleontology.
Additionally, any published basic geography textbook should have a section describing biomes and ecosystems.
Information about Oaks
The United States Department of Agriculture has a comprehensive agriculture handbook series that covers Quercus species:
Burns, R. and Honkala, B. (1990) Silvics of North America. Volume 2. USDA. Go to the website.
Quercus Species, Fire, and Human History
Oak species are a sun-loving hardwood that has a particular dependence on fire to eliminate shade-tolerant competition. Oaks have a long past interleaved with human history, including cultivation of the desirable hardwood for building and acorns for sustenance. Historic human populations setting fires (prescribed burns) in oak ecosystems to aid in the health of the local oak species ecosystem has been well-documented. One species in particular—indeed the only species native to British Columbia, the threatened Garry Oak (Quercus garryana)—has a strong relationship with native peoples and prescribed burns in south-western B.C.
More can be read about Garry oaks and prescribed burns here:
Pellat, M., Gedalof, Z. (2014) Environmental change in Garry oak (Quercus garryana) ecosystems: the evolution of an eco-cultural landscape. Biodiovers Conserv. Download this report as a PDF file.
Climate Zones
Any published basic geography textbook should have a section describing global climate zones and the Köppen-Geiger classification method.
A basic understanding along with good visual worldwide map can be gleaned at the National Geographic Resource Library.
Lab Exercises
For this lab, we will be examining then mapping the geographic distribution of 10 oak (Quercus) species in North America. There are at least 90 species in North America alone. Each have developed traits to adapt to abiotic conditions in their local environments. Based on your findings, you will answer several discussion questions designed to draw a link between actual environmental conditions, and oak species adapted to living in those areas.
EX1: Creating a Summary Table and Distribution Map of North American Oak Species
1. Access the summary sheets for 10 oak species located in the Supplementary Materials at the end of this lab (Supporting Materials – Appendix C). Using the USDA plant fact sheets, populate the first five columns of Table 1, located in the Worksheet area, below.
2. Next, examine the map distributions included in the supplementary materials to see where each species is currently found. You will use the maps in Appendix A and B (in Supporting Materials) to compare with the distribution areas of each species. Determine climate code and general topography of the species distribution area, and record in Table 1.
3. Finally, using the distribution maps, complete Map 1 – spatial distribution of selected Quercus species in North America (Worksheets, below).
Place a 'tick mark' within each 'grid' box created by the 5 degrees (N-S) latitude and 10 degrees longitude (E-W) lines that cover the same area as each species to demonstrate distribution areas. You do not need to separate species by colours, but you might want to use a colour other than black so your tick marks stand out against the background.
For example, if your species covers areas of the west coast, you will put a tick mark in each box along the west coast as appropriate. You may print out the map, draw your tick marks by hand, and scan, or use PowerPoint or Word to draw directly on an electronic image (full map in Worksheet section, below). You will submit a version of Map 1 and Table 1 with your report.
Based on Map 1 and Table 1, identify any species distribution groupings (e.g. southeastern, etc.) you observe. Describe the grouping's location, which species are included, and why you grouped those species together. Include mention of any of your species that overlap groupings, and where. Hint: You should have at least 3 groupings.
Garry Oak (Quercus garryana) is the only species of oak tree native to British Columbia, however we see lots of Quercus robur trees around the southern end of the province as well. Do a quick online search and give the common name for Quercus robur species, and explain why it does so well in the southern British Columbian climate. (Hint: You will want to refer to a worldwide Köppen-Geiger climate zone map).
Using the groupings from Question 1,
a. Describe the representative climate for each grouping. If you have more than one representative climate, describe what it is and why.
b. Describe the representative topography for each grouping. If you have more than one representative topography, describe what it is and why.
c. Describe the representative tree/shrub characteristics of each grouping (growth habit, height, evergreen versus deciduous, leaves). If you have two different types or representative characteristics, describe each and why you are seeing two types of species adaptations within a geographic area.
d. Be sure to establish a link between climate, topography and species adaptations for full marks.
e. For each grouping, mention which abiotic condition—climate or topography—appears to be the main influencer on species adaptations and why.
Organize your discussion per grouping, with a subheading listing the group and location before each summary. Each grouping summary should be around 500 words (~1 page).
We have examined two abiotic factors (climate and topography). Based on your classroom lecture, textbook, and pre-reading materials, list and describe three other abiotic or biotic factors that could impact oak tree distribution and species characteristics. Propose a way that each of the three factors could be studied in future lab exercises.
Worksheets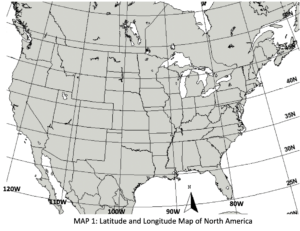 Table 1
Map Worksheet
Supporting Material
Appendix A: Köppen-Geiger Climate map of North America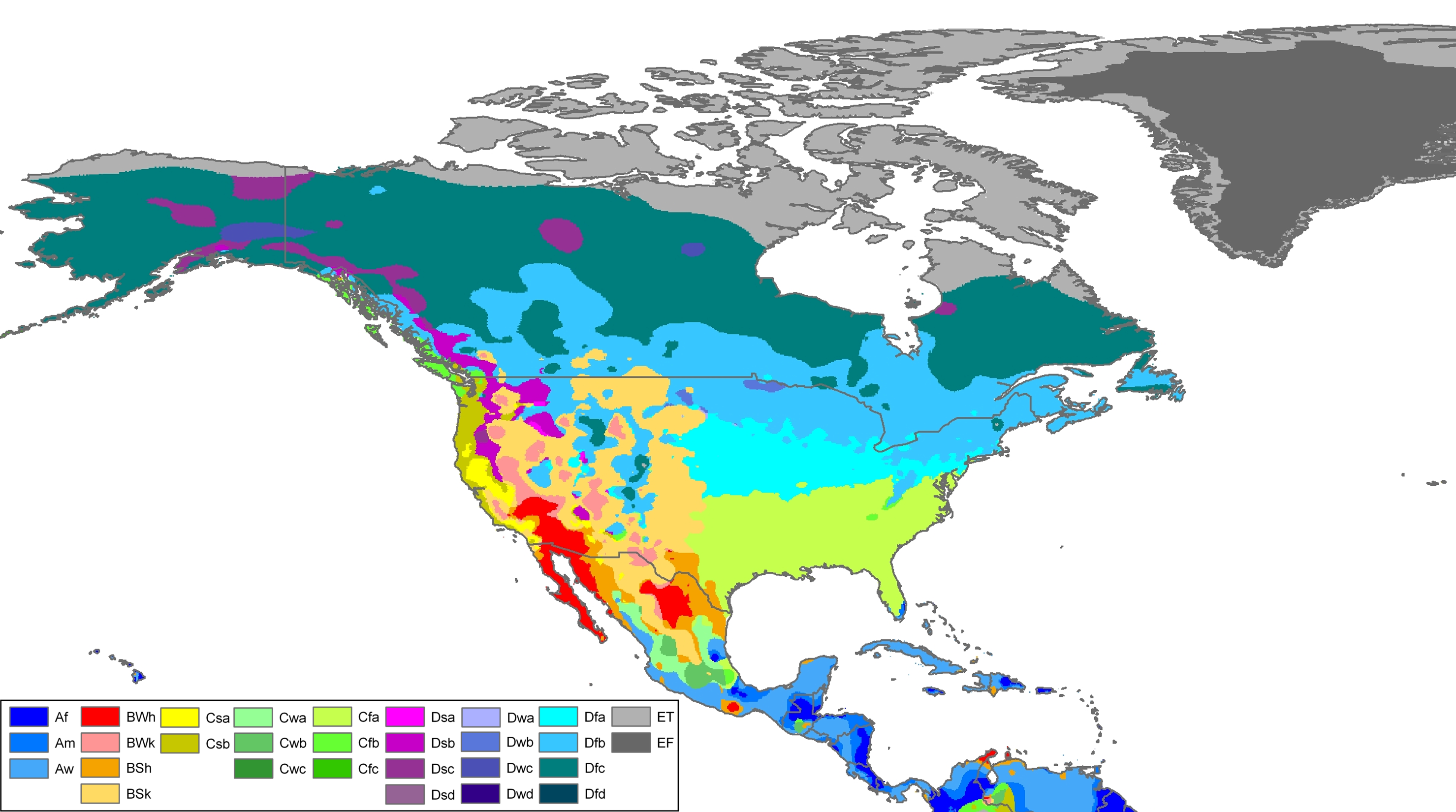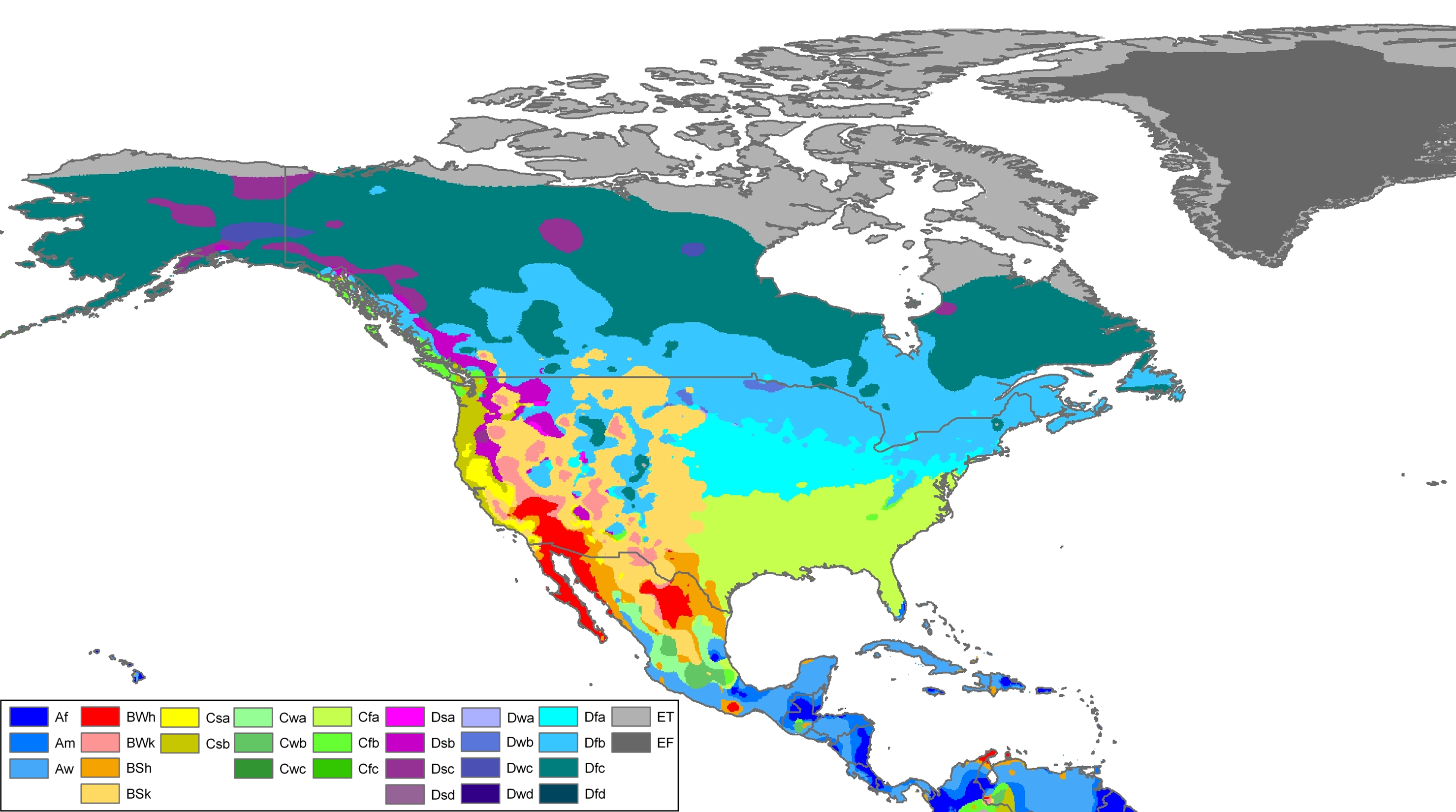 Appendix B: North American Topographic Map
Appendix C: North American Oak Species Characteristic Fact Sheets
Quercus alba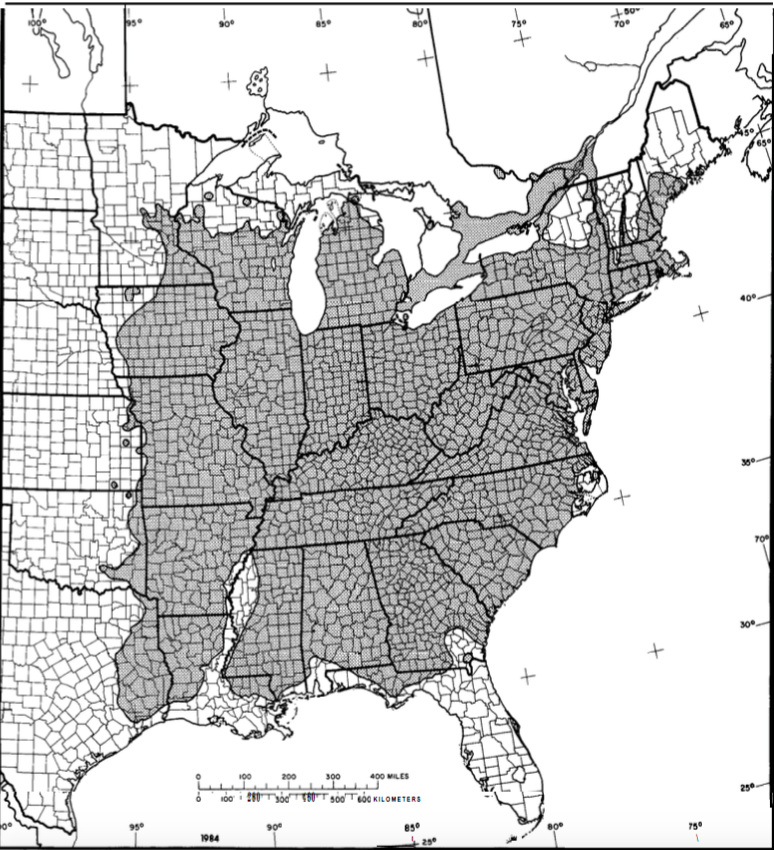 Quercus bicolor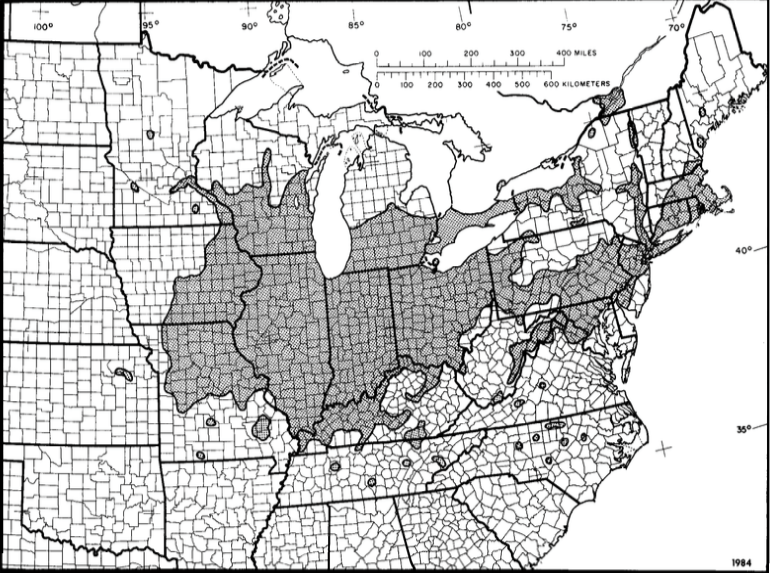 Quercus chrysolepis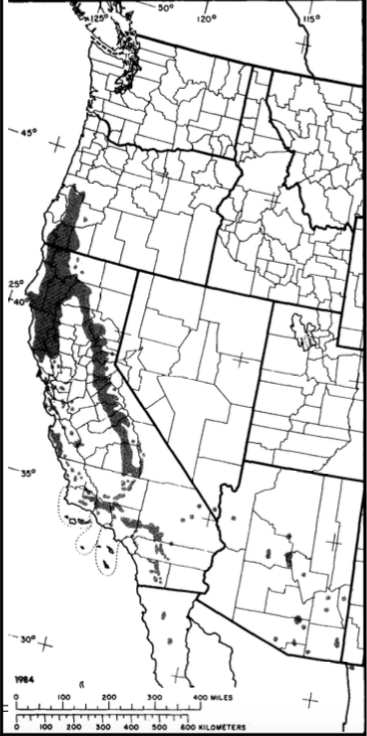 Quercus douglasii

Quercus garryana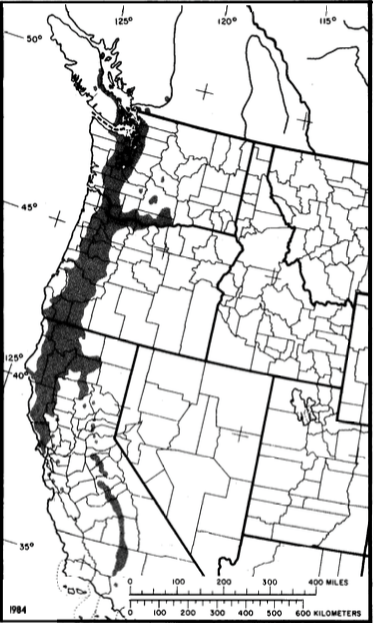 Quercus macrocarpa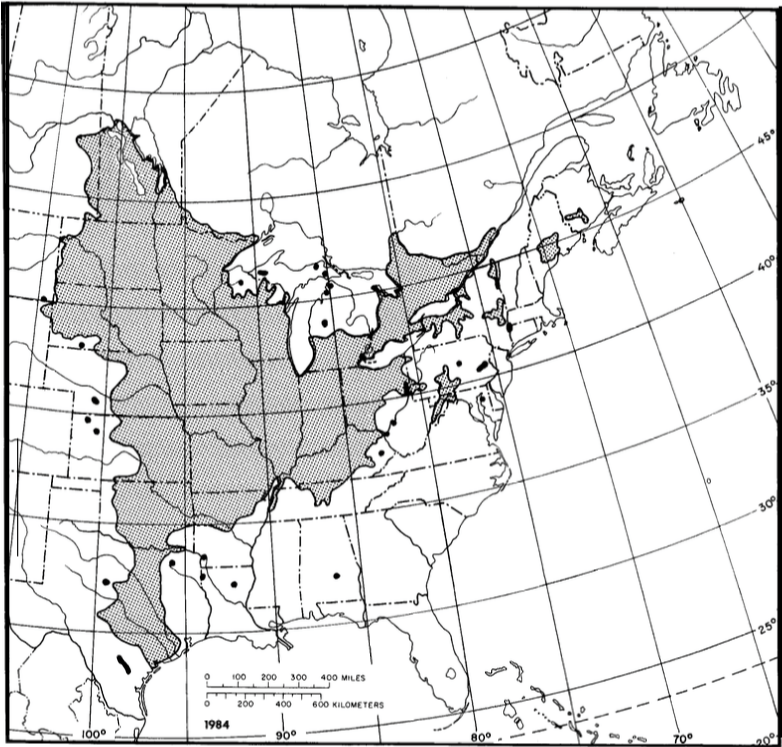 Quercus michauxii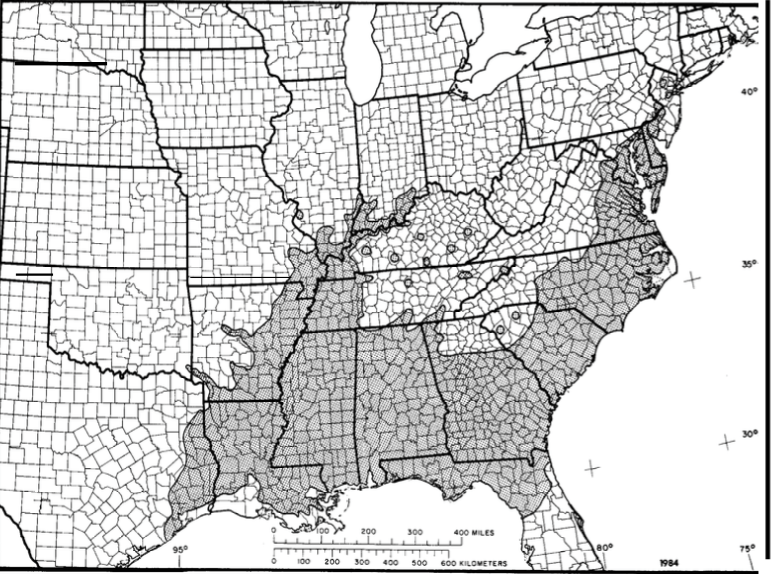 Quercus phellos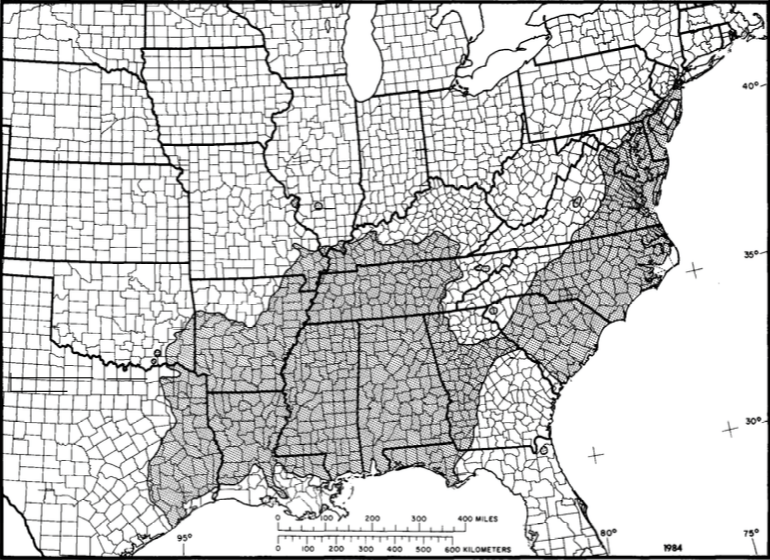 Quercus rubra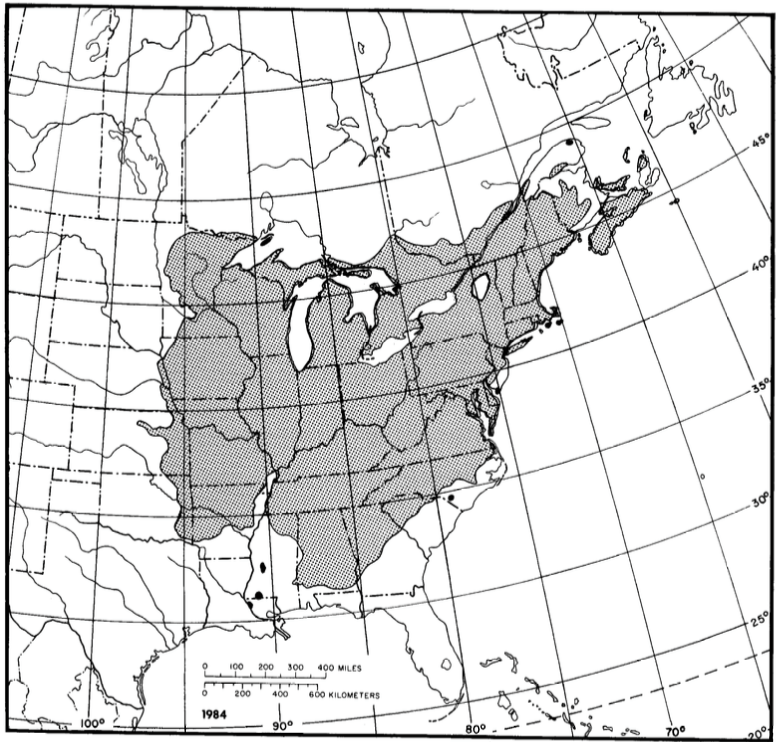 Quercus virginiana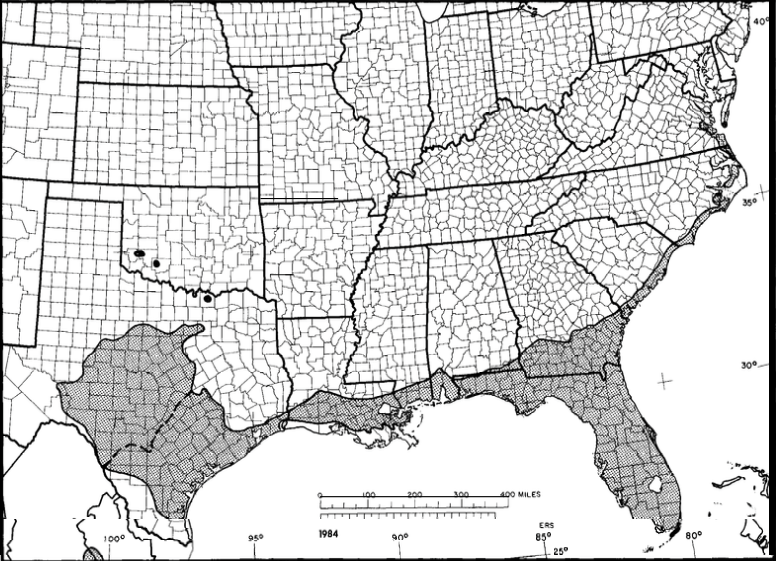 ---
References
Christopherson, R.W. et al., (2019). Geosystems: An Introduction to Physical Geography (4th ed). North York, Ontario: Pearson Canada Inc.
National Geographic Resource Library (2020) Koppen Climate Classification System. https://www.nationalgeographic.org/encyclopedia/koppen-climate-classification-system/
Pellat, M., Gedalof, Z. (2014) Environmental change in Garry oak (Quercus garryana) ecosystems: The evolution of an eco-cultural landscape. Biodiovers Conserv.
UC Museum of Paleontology (2019) Biomes online exhibit. Accessed Jul 10, 2020. https://ucmp.berkeley.edu/exhibits/biomes/index.php
United States Department of Agriculture: Natural Resources Conservation Service (2019) PLANTS database. Accessed Jul 8, 2020.
Burns, R. and Honkala, B. (1990) Silvics of North America. Volume 2. United States Department of Agriculture https://www.srs.fs.usda.gov/pubs/misc/ag_654_vol2.pdf, pp. 605-753. Website Link: https://www.srs.fs.usda.gov/pubs/misc/ag_654/volume_2/vol2_table_of_contents.htm
Media Attributions
Figure 10.1 Base map modified from University of Wisconsin, Madison Journey North project, © Journey North is licensed under a CC BY-NC-SA (Attribution NonCommercial ShareAlike) license
Lab 10 Blank Map © Journey North is licensed under a CC BY-NC-SA (Attribution NonCommercial ShareAlike) license
North America Koppen Map © Peel, M. C., Finlayson, B. L., and McMahon, T. A is licensed under a CC BY-SA (Attribution ShareAlike) license
Determining Primary Koppen-Geiger Climate Class Classification (E, B, A, C, D) © Gillian Krezoski is licensed under a CC BY-NC-SA (Attribution NonCommercial ShareAlike) license
Shaded Relief with Height as Color, North America © NASA/JPL, Shuttle Radar Topography Mission (SRTM) is licensed under a All Rights Reserved license
Figure 10.1 White Oak © U.S. Department of Agriculture is licensed under a All Rights Reserved license
Figure 10.2 Swamp White Oak © U.S. Department of Agriculture is licensed under a All Rights Reserved license
Figure 10.3 Canyon Live Oak © U.S. Department of Agriculture is licensed under a All Rights Reserved license
Figure 10.4 Blue Oak © U.S. Department of Agriculture is licensed under a All Rights Reserved license
Figure 10.5 Oregon White Oak © U.S. Department of Agriculture is licensed under a All Rights Reserved license
Figure 10.6 Bur Oak © U.S. Department of Agriculture is licensed under a All Rights Reserved license
Figure 10.7 Swamp Chestnut Oak © U.S. Department of Agriculture is licensed under a All Rights Reserved license
Figure 10.8 Willow Oak © U.S. Department of Agriculture is licensed under a All Rights Reserved license
Figure 10.9 Northern Red Oak © U.S. Department of Agriculture is licensed under a All Rights Reserved license
Figure 10.10 Live Oak © U.S. Department of Agriculture is licensed under a All Rights Reserved license