Chapter 9 – Personnel Requirements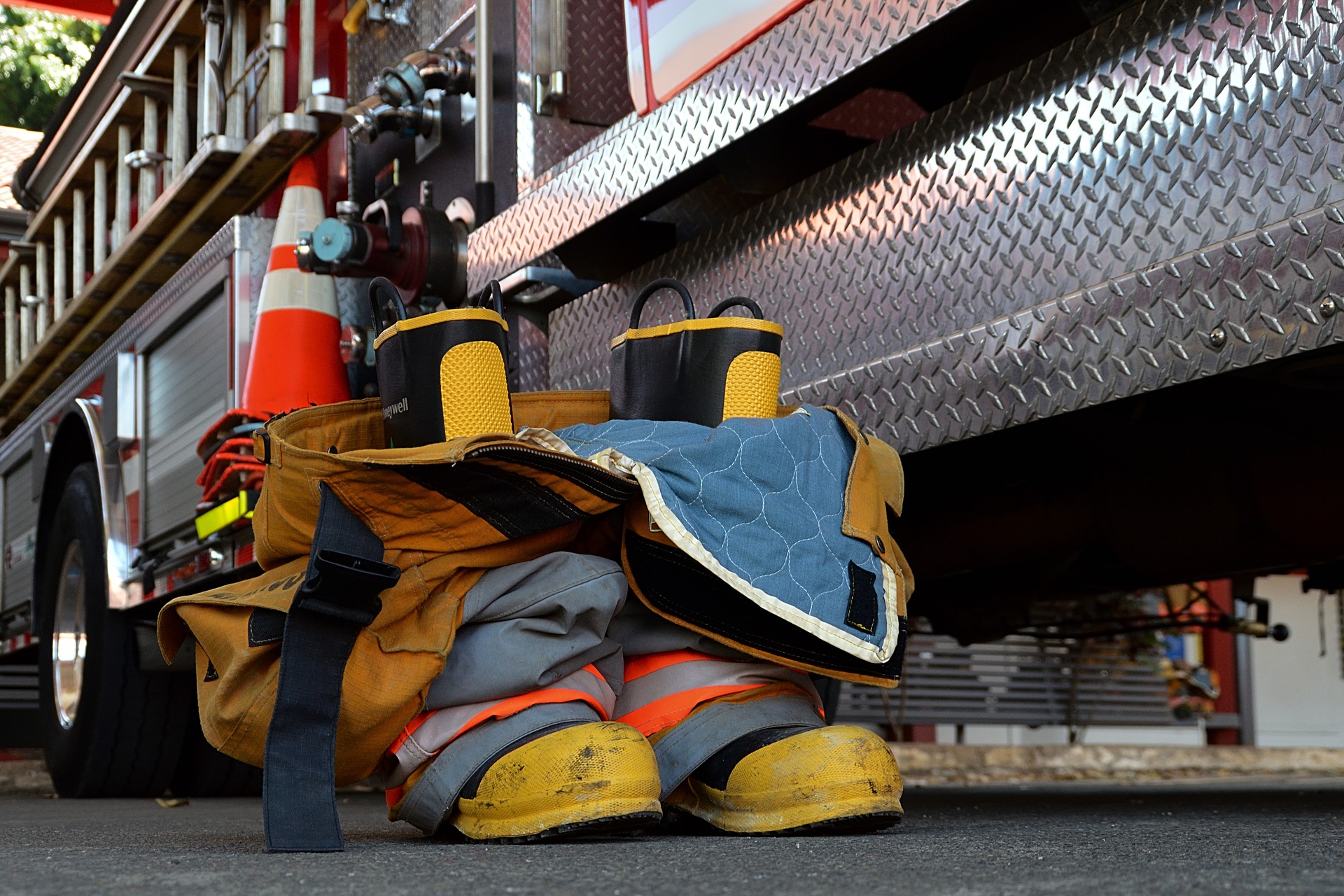 There are three NFPA requirements for Personnel at a Structure Fire:
NFPA 1710 – Career First Alarm Assignments
This standard establishes the minimum staffing levels for the initial response:
Tasks to be accomplished
Personnel needed
Minimum of 14 personnel (15 if an aerial device is being used)
If needs are not met, must call for mutual aid or additional alarms
NFPA 1720 – Volunteer First Alarm Assignments
This standard applies to Volunteers. In general, 1720 provides the following benchmarks:
Urban Zones with greater than 1000 people/square mile
Calls for 15 staff to assemble an attack in 9 minutes, 90% of the time
Suburban Zones with 500-1000 people/square mile
Calls for 10 staff to assemble an attack in 10 minutes, 80% of the time
Rural Zones with less than 500 people/square mile
Calls for 6 staff to assemble an attack in 14 minutes, 80% of the time
Remote Zones with a travel distance equal to 8 miles
Calls for 4 staff, once on scene, to assemble an attack in 2 minutes, 90% of the time.
NFPA 1500 – Initial Staffing Requirements
This standard stipulates that a minimum of four firefighters are an initial crew at a working structure fire.
Exceptions:
Unless imminent life-threatening situation exists
Three is acceptable in situations of imminent danger
Worksafe BC does not allow for entry into an Immediately Dangerous to Life or Health (IDLH) atmosphere unless there is one person at the pump panel maintaining a reliable water supply and one person prepared to facilitate a rescue in the event the initial entry crew runs into trouble. The pump operator may not act as the outside safety backup during initial operations with a single crew on the scene.
Estimating Resource Capability and Requirements
The IC will compare resource capability to the incident requirements during size up.
The IC must:
Apply sound risk management principles to ensure firefighter safety
When developing a plan, decide what will be needed to conduct the appropriate attack
Staffing Needs & Concerns will be based on:
Rate of water flow
How many hoselines are needed to meet the Area ÷ 3 equation
Backup lines
How many backup teams & hoselines are required
Protect the crew on the initial attack line and can provide additional flow if required
Protect egress routes
At least as large and as long as the initial attack line
Placement of lines above the fire
Are there additional teams required
Secondary water supply
How is this being established
Adequate number of personnel and relation to setup time
Initial attack delay based on:
Company staffing is less than four
Imminent life-threatening situation does not exist
Number of Attack Lines
Based on flow requirements
A single 1 ¾" hose line for most dwelling fires
Meet the rate of flow in the immediate fire area
Backup hose line
Protection of internal/external exposures
Primary Search
Size of the area to be searched
Smoke conditions
Rescue methods available
Condition of the occupants
Secondary Search
May, or may not involve increased staffing
Interior Rescue/Evacuation
Could be the same requirement for Primary Search
Additional teams may be assigned to remove victims
Exterior Rescue/Evacuation
Additional staffing will be needed if ladders are used
Most exterior rescues require more staffing
Operational Mode
Offensive Attack: personnel intense. More firefighters for hand lines
Transitional Attack: limited personnel. Single hand line used to turn back the fire clock; buying time for other units to arrive.
Defensive Attack: apparatus intense. Master streams handled by one person, pumpers for water supply or drafting, tankers for water shuttle operation, aerials for defensive operation.
Apparatus Needs
Normally sufficient for initial response to an offensive operation
Proper positioning crucial
Use only those necessary to meet tactical objectives
Large scale incidents or Staging area
Staging Officer
Staged Apparatus: staffed
Out of service apparatus: not staffed
Staffing Factors: Total Available vs Total Needed
IAP will require resources
Exact number may not be known
Approximations will need to be made
Staffing is the most important and difficult resource to obtain
IC must match incident requirements with available resources
Standard Residential House Fire
14-15 firefighters are for safe fire attack with the following factors:
Working fire
Multi-level single-family dwelling
One or two house lines
Life hazard
Limited areas to search
More Staffing necessary if:
Size and complexity of property increases
Additional hoselines needed
Searching large areas
Physically removing victims
Larger rate of flow requirements
Areas beyond a fixed water supply
Calling for Additional Resources
It is best to call for help before it is needed
Need must be anticipated
Calls made after the need obviously arrive too late