Mentorship and Career Advancement
state key tips for career advancement

carry out self-assessment activities

develop your career advancement goals

create a job plan to achieve the goals.
Key Strategies for Advancing Your Career
 Career advancement planning involves:

Start with self- evaluation
Discover what is important to you in your work environment:
Are you a stability seeker or an innovator?
Do you enjoy working in social interaction or prefer working independently?
Knowing and understanding what is important to you regarding work will help you choose right career advancement options and a work environment that matches your motivations and values.
Action Plan Activity 8 – Skills/knowledge gap
Pull out your resume and review your personal talents and gifts already identified in your action plan. Reflect on your skills, knowledge, experience, and talents one more time.
In the Action Planning Tool in Appendix A, write down:
What are some valuable qualities or skills that you already possess?
Where do you see your gaps or areas for improvement?
Research Your Industry and Company
Know your industry/ company's needs: Catch up on your industry trends, read up on your company in the news, and spend some time finding out what your competitors are up to. This research will help you stay apprised of market trends and lead you to identify your next career goal. Your Library is a great place to start this research.
The following advice from James Williams echoes this:
Discover your company/ team's skills or knowledge gaps: Pay attention to the knowledge or skills gaps on your team or in your company. If there is knowledge or skills that no one really has, that could be a great place for you to take on new skills and create a new opportunity for your move.
Study your company's promotion system: Some companies have formal programs to help employees develop their careers. In others, you will need to informally pursue your career development. Take time to find out what is your company's promotion policy, what types of promotions are available, and what is the application process.
Consult with your boss: Share your career goals with your boss and talk about how you see yourself fitting into the company's needs and future plans. Discuss what skills, knowledge, or personal qualities you want to develop and see what opportunities there are to gain expertise.
Listen to the following advice from Neil Thevarge.
Build and nurture relationships: According to research findings, one of the key traits of people who get promoted is strong relationship building skills. Understand the importance of establishing connections with peers, leaders, employees, and thought-leaders outside the organization. Ask your senior co-worker to coffee or join a professional association for your industry. Don't hesitate to seek out advice and input for your career advancement planning.
Volunteer: Volunteer to complete challenging projects or assignments. By doing so, you will not only increase your visibility in the organization, but you may also expand your skills in the process. Volunteer to mentor a new employee or someone who can benefit from your knowledge. This will expand your own leadership abilities and you will learn while you teach.
Develop Your Career Development Goals and Job Search Plan
A dream written down with a date becomes a GOAL.
A goal broken down into steps becomes a PLAN.
A plan backed by action becomes a REALITY!
-Greg Reid-
Goal Setting
Once you've completed your self-evaluation and your Industry/company research, the next step is narrowing down the work and/or training field on which you would like to focus. Take time to analyze the options you have explored and set up career advancement goals. Keep SMART goal setting principles in mind!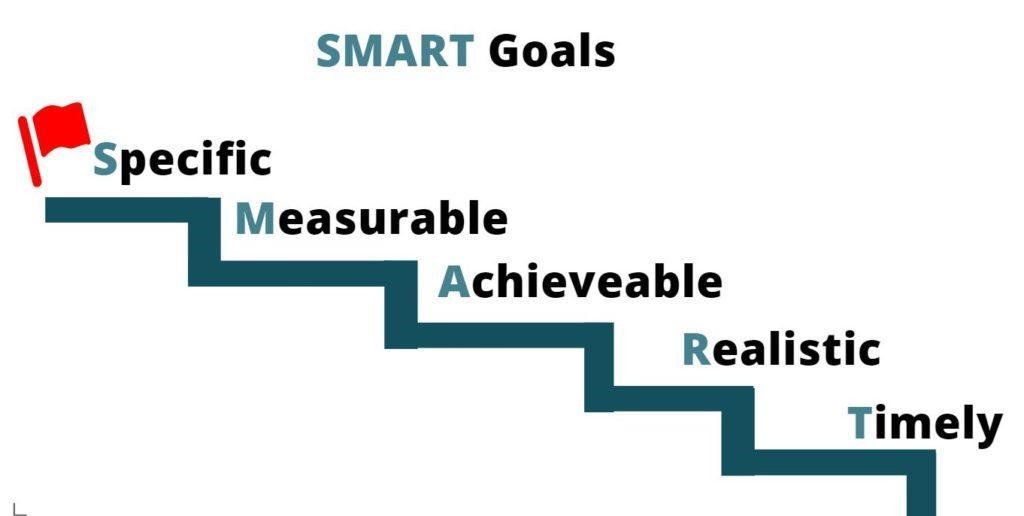 Action Plan Activity 9 – SMART career development goals
Write down a couple of SMART career development goals in your In the Action Planning Tool in Appendix A.
These goals can help lead you to satisfying work/life opportunities.
Job Search Planning
Now that you have identified your career advancement goals, it is the time to identify the steps you need to take to start moving towards your goal.  When you develop this job search action plan, it is important to identify the challenges that make it difficult to achieve your goals. Then you can  plan for these potential roadblocks and find ways to deal with them.
Make sure to identify the resources that you need to make your goals a reality. These may be resources to help you with your challenges, or resources that can help to propel you towards your goals, such as the help of a Career Advisor or access to resume writing tools.
Action Plan Activity 10 – Job Search Plan
Use the Action Planning Tool in Appendix A to record challenges, resources, activities, and target dates to help you prepare for a job search.
Career advancement planning is a continuum of self-evaluation, industry/company research, and goals & action.
Smart goal are specific, measurable, achievable, realistic, timely.
Job searches require several steps, identifying challenges helps with the planning.
---