In this case study learners will:
Examine ways in which individuals and communities are impacted by wildfire events.
Apply problem-based and upstream approaches toward addressing the challenges faced by communities impacted by climate change events, such as those caused by wildfires.
Present their perspectives on equitable solutions with respect to climate change adaptation efforts using sound, evidence-based rationales.
This case study explores the ways in which wildfire events impact individual health and livelihood from a micro, meso, and macro level. The case study walks the learner through an introduction to how climate change further exacerbates wildfire occurrence, alongside the myriad health impacts that stem from wildfire smoke exposure. Notable importance is given to the need to advocate for Indigenous Sovereignty and traditional ways of knowing around wildfire management. Lastly, through the sharing of a case example from the lived experiences of individuals who fled the 2021 Lytton, British Columbia wildfire, the learner is challenged to consider upstream approaches to emergency preparedness in the face of foreseeable future calamities.
This case study can be used as part of courses focused on sustainability, public and community health, climate change, forest management, or environmental health. It is hopeful that this case study is adopted into health professional curricula for a deeper awareness on how environmental changes impact human health.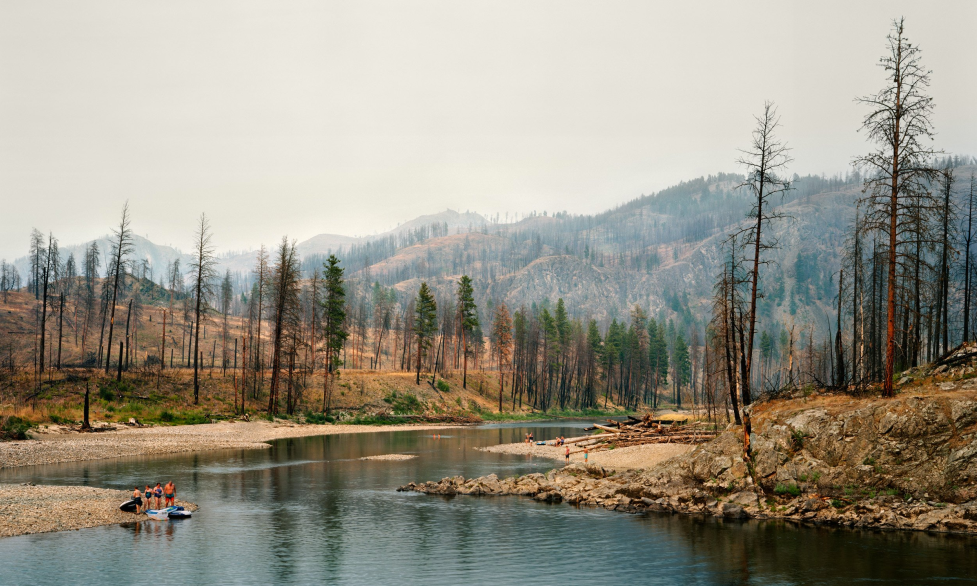 Learning Activity
Prior to completing this case study assignment, learners should be introduced to the topic of Health Impacts associated with Degraded Air Quality as it relates to Climate Change. Thereafter, they should be instructed to read the accompanying "Understanding Wildfires: A case study."
Additional recommended readings to supplement knowledge include:
Howard, C., Rose, C., Dodd, W., Kohle, K., Scott, C., Scott, P., Cunsolo, A., & Orbinski, (2021). SOS! Summer of smoke: A retrospective cohort study examining the cardiorespiratory impacts of a severe and prolonged wildfire season in Canada's high subarctic. BMJ Open 11, p.1-10. Available here.
The Global Climate and Health Alliance. (2021). The limits of livability: The emerging threat of smoke impacts on health from forest fires and climate change. Available here

.