Learning Task 5: Research Information
Describe Ways to Research Information
Understanding how to research information may be a part of both your educational program as well as your job, not to mention a vital life skill. Being able to efficiently locate information on specific subjects, products, techniques, and other general information can be a great time saver and ensure that the information you locate is of value.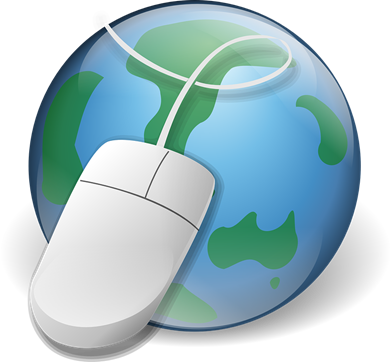 The following are just a few tips on how to research information effectively:
Know your research topic or the information you are looking for. What are the keywords or phrases associated with your topic? Having a good understanding of what you are looking for will determine the success you have in locating the correct information. Is the topic very general or specific? In general, the more specific your topic, the more complex your search will be. For example, a broad search would be to find some general information on car recalls. A more complex search would be to find information on car recalls in 2015 for a specific manufacturer, including the types of recall, models of cars, and total number of cars affected.
Know the resources available to you. If you are studying on campus, get to know your library or learning commons. Check out their website and the resources available to you on line and in person. In many cases, librarians have prepared study and research guides for students by discipline. General tours and information sessions are often available at the start of the term and a session may also be included as part of your program.
Once you've narrowed down the topic or identified the information you need to find, you have a number of different resources available to help you gather the information required. These resources may include:

books, magazines, newspapers, encyclopedias, dictionaries
scholarly and trade publications
supplier documentation
directories, handbooks, manuals
almanacs
atlases and gazetteers
research reports
government information
statistics, maps, pictures, photos, images
expert opinions
interviews

The information you need may be available in a school or public library, on the Internet, or through personal contacts.
Depending on the information you require, you may have to access information in a number of different forms of media. For example, historical information may be available only on microfilm or microfiche. Other information may be on VHC, DVDs, CDs, slides, CD-ROMs, proprietary software/databases, or the Internet.

Conduct your search. Most searches today are conducted using online search engines and databases. Examples of free search engines include Google, Google Scholar, Bing, and Ask. Some search engines are proprietary and are accessible only through subscription by a library, such as Business Source Complete and Academic Search. There are also a number of private companies that provide access to information for a fee. It is important to keep in mind that many of these proprietary search engines and databases are available to students free of charge through your college library. Always check with your library to see if you can get the information you need for free before purchasing it. Again, your librarian can help you.
There is no specific search engine associated with trades programs. However, understanding your topic will help you find the appropriate search engines you can go to as well as credible websites. For example, if you are asked to research how a specific product is installed, the best site will be the manufacturer's website where all the information is listed, including the warranties for the installation of their products.
Look for synonyms to broaden your search or additional criteria to narrow your search. If you can't find the information you need based on the keywords you've chosen, look for synonyms (alternate words with a similar meaning) to help you locate the material you need. Likewise, if your search yields too much information, you'll need to narrow it by adding additional keywords or criteria.
For example, if you look for a video on trades students and study skills, you will probably not find videos on that specific subject. However, if you open up your search to college students and study skills, you will find many videos that you can review and choose from based on their relevance to trades students. Likewise, if you are looking for information on a famous garden and the search yields too much information, you may want to add additional search criteria such as information from the past five years and only in English.
Learn how to use search operators and Boolean logic to define your search. Know how to use the words "and," "or," and "not" when doing a search. These words can either expand or reduce your search significantly. For example, a search on "joinery and Canada" will pull up all information with these two terms. A search on "joinery not Canada" will exclude any information that includes the term "joinery" but not "Canada." The use of quotation marks around a term isolates your search to the search phrase; for example, "Hockey Night in Canada."
There are many videos and articles available on the Internet that help you understand how to use search operators and Boolean logic. The following are just a few:
Self-Test
What criteria should be used to decide the best approach for researching information?

Whether the information is available on the Web
The amount of time you have available to do the research
How well you understand the topic and the information you need to provide
Whether you have assistance through using online resources and proprietary databases

When researching a topic online, how can a search be broadened to receive more accurate results?

Looking at related topics
Looking for antonyms for the keyword(s)
Looking for synonyms for the keyword(s)
Looking up the general books on the subject in a library and going to the library to survey the texts

What are three important search operators that will expand or reduce the size of your online search?

Or, and, no
And, or, not
Nor, including, or.
And, including, excluding

What is the purpose of quotation marks around a phrase when using a search engine?

Isolates the search to only one of the words in the search phrase
Isolates the search to only the search phrase
Expands the search to include only the first word in the search phrase
None of the above

In general, the more specific your topic, the more complex your search will be.

True
False
See the Answer Key in the back matter of the textbook for self-test answers.