Glynda Rees, RN, MSN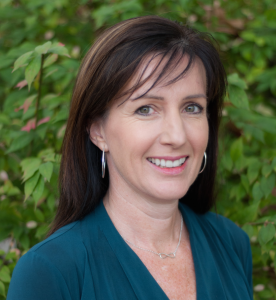 Glynda Rees teaches at the British Columbia Institute of Technology (BCIT) in Vancouver, British Columbia. She completed her MSN at the University of British Columbia with a focus on education and health informatics, and her BSN at the University of Cape Town in South Africa. Glynda has many years of national and international clinical experience in critical care units in South Africa, the UK, and the USA. Her teaching background has focused on clinical education, problem-based learning, clinical techniques, and pharmacology.
Glynda's interests include the integration of health informatics in undergraduate education, open accessible education, and the impact of educational technologies on nursing students' clinical judgment and decision making at the point of care to improve patient safety and quality of care.
Glynda co-authored the open textbook Clinical Procedures for Safer Patient Care in 2016 with her colleague, Jodie McCutcheon at BCIT.
Glynda is a faculty peer leader in BC for the Canadian Association Schools of Nursing and Canada Health Infoway Digital Health Faculty Peer Leader Network. She co-developed the CASN/Infoway Consumer Health Solutions Resource.
Glynda is co-leading a provincial initiative to develop an Interprofessional Educational Electronic Health Record for teaching and learning in healthcare.
Glynda is the School of Health Sciences representative on the Research Ethics Board at BCIT, and a member of the SoHS Learning Technologies group and the OER Working Group. She is President-Elect for the Canadian Nursing Informatics Association and a member of the AMIA Education and Nursing Working Groups.
Rob Kruger, RN, MEd, CNCC(C)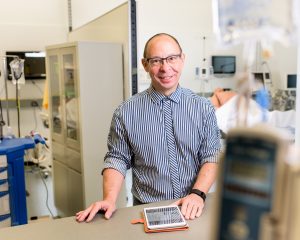 Faculty member in the critical care nursing program at the British Columbia Institute of Technology (BCIT) since 2003, Rob has been a critical care nurse for over 25 years with 17 years practicing in a quaternary care intensive care unit. Rob is an experienced educator and supports student learning in the classroom, online, and in clinical areas. Rob's Master of Education from Simon Fraser University is in educational technology and learning design. He is passionate about using technology to support learning for both faculty and students.
Part of Rob's faculty position is dedicated to providing high fidelity simulation support for BCIT's nursing specialties program along with championing innovative teaching and best practices for educational technology. He has championed the use of digital publishing and was the tech lead for Critical Care Nursing's iPad Project which resulted in over 40 multi-touch interactive textbooks being created using Apple and other technologies.
Rob has successfully completed a number of specialist certifications in computer and network technologies. In 2015, he was awarded Apple Distinguished Educator for his innovation and passionate use of technology to support learning. In the past five years, he has presented and published abstracts on virtual simulation, high fidelity simulation, creating engaging classroom environments, and what the future holds for healthcare and education.
Janet Morrison, PhD, MA, RN, COHN(C)

Janet Morrison is the Program Head of Occupational Health Nursing at the British Columbia Institute of Technology (BCIT) in Burnaby, British Columbia. She completed a PhD at Simon Fraser University, Faculty of Communication, Art and Technology, with a focus on health information technology. Her dissertation examined the effects of telehealth implementation in an occupational health nursing service. She has an MA in Adult Education from St. Francis Xavier University and an MA in Library and Information Studies from the University of British Columbia.
Janet's research interests concern the intended and unintended impacts of health information technologies on healthcare students, faculty, and the healthcare workforce.
She is currently working with BCIT colleagues to study how an educational clinical information system can foster healthcare students' perceptions of interprofessional roles.