Guiding Questions
How does the instructor foster relationships between students, peers, and the learning community?
Are the relationships reciprocal and do they foster personal growth?
What "Relationships" Means
Relationships are reciprocal between teacher and student, and should foster connection to community and self. As an educator, before you can begin to teach the content, you need to foster and embrace a relationship at some level with each of your students. They need to feel like they are valued in your class and respected as an individual. Online learners can feel disconnected and harnessing a personal relationship to their peers and instructor can be a bit unfamiliar, compared to the in-person learning environment.
For learners, interacting through video conferencing tools such as Zoom [website] or Microsoft Teams [website] could be a bit intimidating at first, and can cause some familiar first day of school jitters. Being patient with your learners and giving them time and different options to interact and reply can create a positive experience for them in the classroom. Give them space to reply when asking questions, and reiterate that options to reply could include using their microphone, video, or typing their replies in the chat box. Be mindful of how people may feel turning their camera on, and take time to address the option to turn off their cameras when they feel, using an avatar on screen, or offering a recording of the session to those students who don't feel comfortable connecting in a synchronous manner.
This section highlights tools and techniques to embrace the online environment and establish authentic connections and relationships with your students.
How to Integrate Relationship into Online Learning
The first week of teaching and learning should be about building relationships through whole class and small group breakout sessions. In order to maintain and/or encourage student engagement, we need to create a learning environment in which they feel a sense of belonging. Through our teaching experience, we have found that it is often easier to make connections with students face-to-face, compared to online learning. However, we can still recreate a classroom experience by the use of synchronous and asynchronous interactive tools and by utilizing digital tools to increase connections among students and facilitator/educator(s).
We have developed a week-long module centered around relationship-building through the use of interactive digital platforms. There is a module that is appropriate for grades 4-10, and another for grades 11-post-secondary. These modules are available as both a PDF and as a Google Document, and are free for you to make copies and share with anyone and everyone.
Freedom of Information and Protection of Privacy Act (FIPPA)
Please visit the FIPPA chapter in our appendix section of our book [website] for information regarding the Freedom of Information and Protection of Privacy Act [website] when using cloud-based software, such as the programs listed below.
Tools to Support Building Relationships in Online Learning
Digital Storytelling
Digital Storytelling has become an integral part of today's classrooms, using pictures, words and sound to create a memorable form of new digital literacies. This digital media production allows students and teachers to share aspects of their life stories and connect with the larger community. Media includes full motion video with sound, animation, stills, and audio which the creator can use to tell a story or present an idea.
As I Remember It – Digital Publication
Teachings (Ɂəms tɑɁɑw) from the Life of a Sliammon Elder [website]
This website which is a set up as a digital story is divided into four sections: Colonialism, Territory, Community, and Wellness. Within each section, there are teachings that are presented using text, imagery, and audio stories. This resource is a guide for effective digital storytelling and highlights the importance of collaborative relationships. Furthermore, it is also an accessible and interactive guide for educators and students to learn about our shared history and reconciliation.
Applications for Digital Storytelling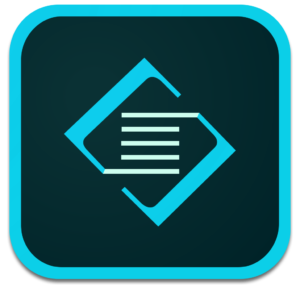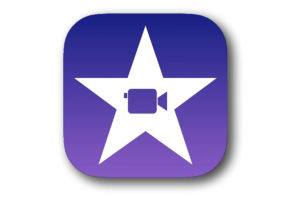 Adobe Slate [website] and iMovie [website] are editing tools for creating a visual story of photos, text, audio and video files from devices such as a MacBook, iPad, smartphone or Google ChromeBook.
StoryBird [website] and StoryMap [website] are exciting tools to tell a story, explain a concept or flip a classroom where the students become the teachers and presenters. Students can create a multimedia presentation in a class period and publish it as a video to share.
Online Surveys and Synchronous/Asynchronous Video Conferencing Tools
Google Forms [website] is a survey administration software offered by Google which enables users to build surveys, measure student success, administer quizzes and gather student feedback.
Zoom [website] is a cloud based-video conferencing services educators can use to virtually meet with their students. Options to connect can be either by video or audio-only or both, with a live chat feature as well. There is an option to record the sessions for asynchronous learners or embrace the live video instruction for synchronous learning. Highlights include one-to-one meetings, group video conferences and screen sharing with a digital whiteboard option and annotations on digital documents and webpages both from the student and teacher. Zoom is also a useful tool for bringing in members of the community, including Elders and other knowledge keepers.
FlipGrid [website] is a simple, free, and accessible video discussion tool that allows teachers to create "grids" to facilitate video discussions. Each grid is like a message board where teachers can pose questions called "topics", and students can post their video responses in a tiled grid display. FlipGrid is an excellent resource for asynchronous learning (when the education, teaching and learning do not happen at the same time) for students to demonstrate learning, share information about themselves and interact with the instructor and their peers in a meaningful way.