Time Management for Online Learning
16

Choose a daily task management system
Some students prefer paper-based task management systems, while others prefer to use technology to manage daily tasks.  Consider the following advantages and disadvantages of systems you might choose.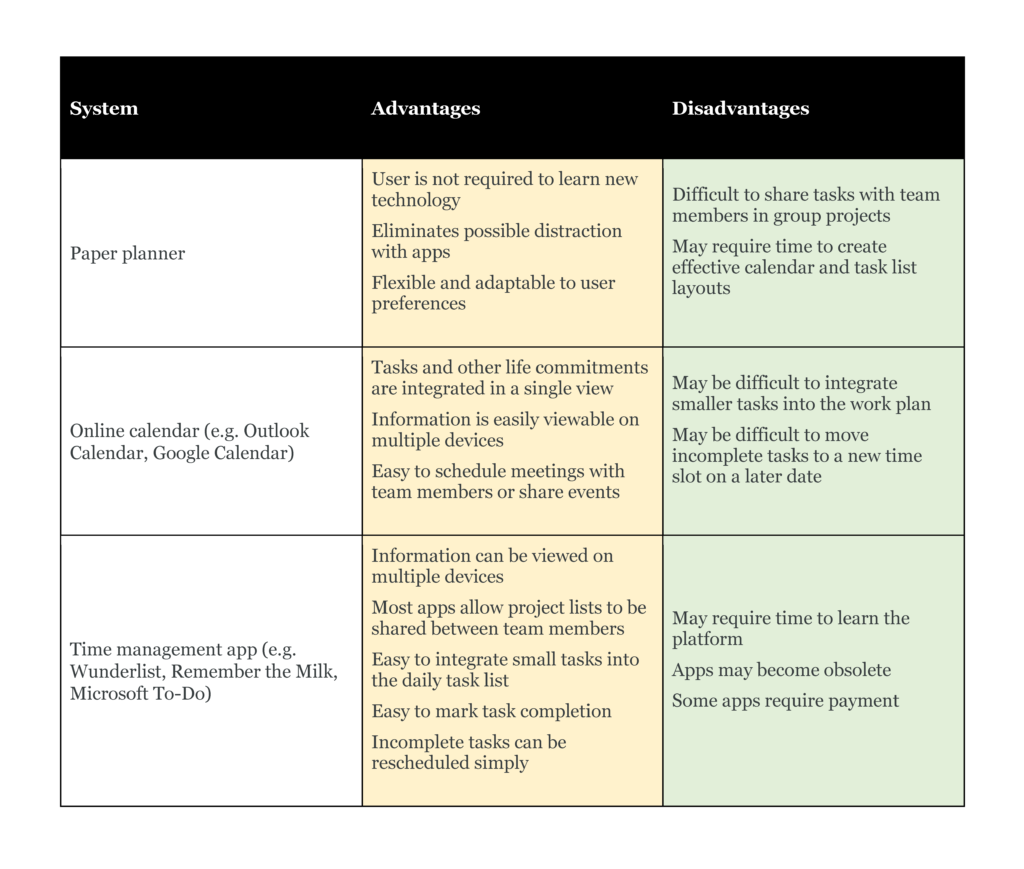 Reflection and Action
Consider what kind of task management system will help you most in your current study program:
What kind of time management system do you prefer?  Paper or technology-based?
Do you plan to keep your current time management system, or make some changes to support your online learning?  If you are trying a new system, when will you evaluate how effective it is for you?
When will you organize your daily tasks?  Will you set aside a longer block of time on a weekly basis for planning, or set aside a few moments for planning at the beginning or end of each day?
Click here to download a printable worksheet for your reflections.