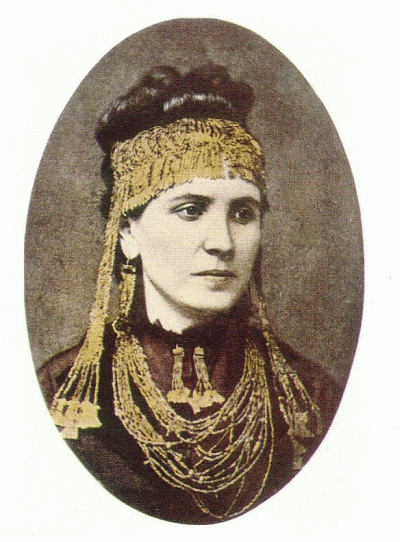 ---
Foundation
Mythological
In mythology, the city of Troy or Ilion was founded by Ilus, son of king Tros of Dardania, and governed by his descendants until at the end of a ten-year long siege the Achaeans sacked it and burned it to the ground. The most impressive features of Troy mentioned in myths are the massive walls and imposing gates, as well as a citadel containing the royal palace and the main temples (one of which dedicated to Athena).
Historical
Enthusiasts and scholars alike tried to identify the geographical location of Troy in the real world since the 16th century CE. At the end of the 1860s the remains of a city that had been inhabited from the Bronze Age to the 5th century CE were discovered in modern-day western Turkey and attributed to the mythical city of Troy based on the fact that its location matched some of the features described in the Homeric poems.
---
Mythology
The most significant mythological account of Troy is the myth of the Trojan War, known most famously from Homer's Iliad.
For further discussion of the Trojan War and the mythology of Troy, see chapter 26, chapter 27, chapter 28, chapter 29, and chapter 30.
---
Archaeology
The goal of the first excavation was to dig down to the earliest phases of the city to uncover artifacts that could potentially prove that that was, indeed, the city described in the Trojan Cycle. As a consequence, a rich assemblage of jewels, weapons, and fine pottery discovered during this expedition was immediately labeled as 'Priam's Treasure'.
Subsequent (and more rigorous) excavations helped clarify the various phases of life of the city, which was destroyed and rebuilt at least four times. Based on its size and material remains, Troy seems to have been a flourishing city during the Bronze Age, with massive walls, palaces, tombs, and temples; thanks to its position, it was also well connected to international trading routes. Like many other important centres, Troy lost much of its effective power after the Bronze Age Collapse, but it later became somewhat of a touristic destination during the Classical and Imperial periods, as the remains of the ancient city were interpreted as those of the Troy described in the Homeric poems.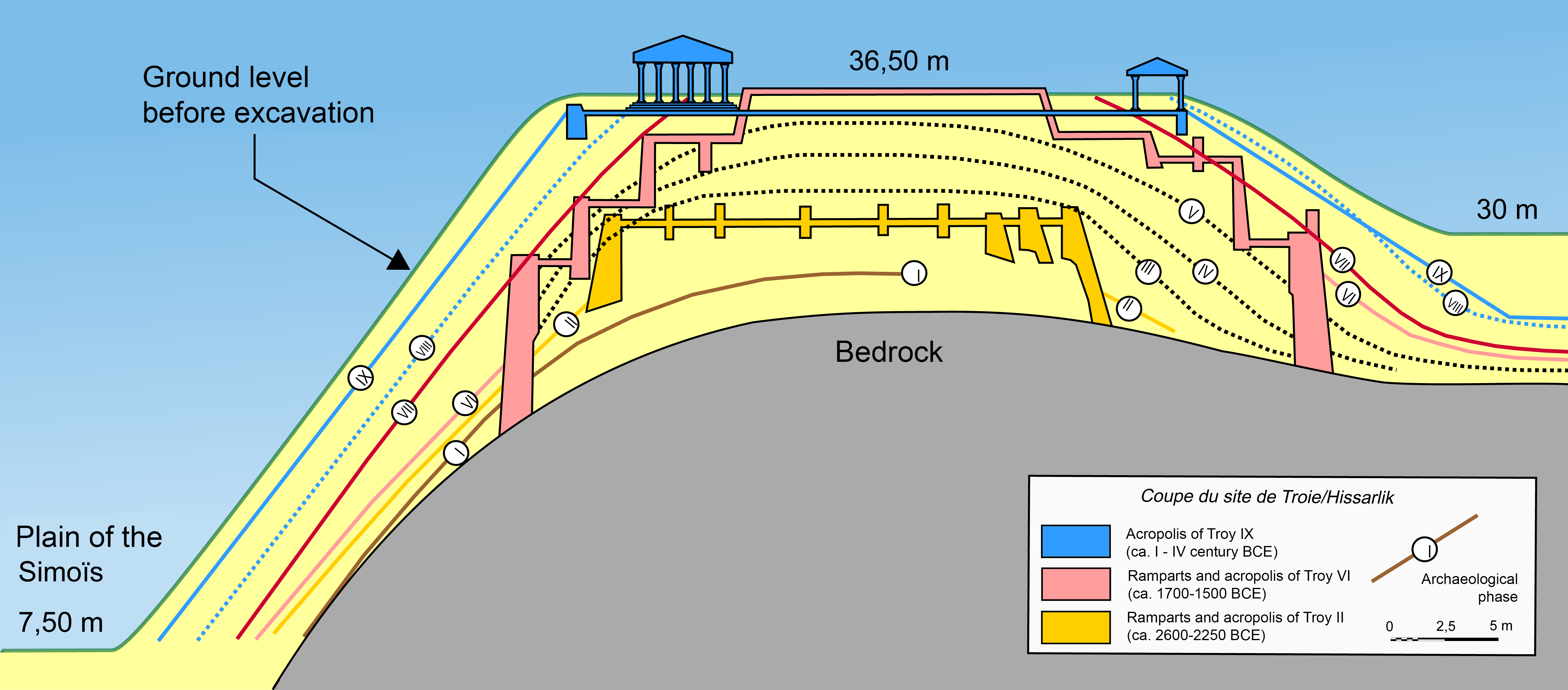 ---
Media Attributions