Chapter 6 – Artistic Expressions and Entertainment
Cruikshank includes photos in her book of Tlingit territorial markers that have been carved into the landscape, including faces carved into a rock on the shore of Atlin Lake and a tree near Klukshu Flats (Cruikshank 1991:96–97). Other examples of art in the landscape include pictographs, or rock paintings, such as the red ochre pictograph on rock at Atlin Lake in Taku River Tlingit territory (McClellan 1975:466; for a history of Yukon First Nation art see also van Kampen 2012).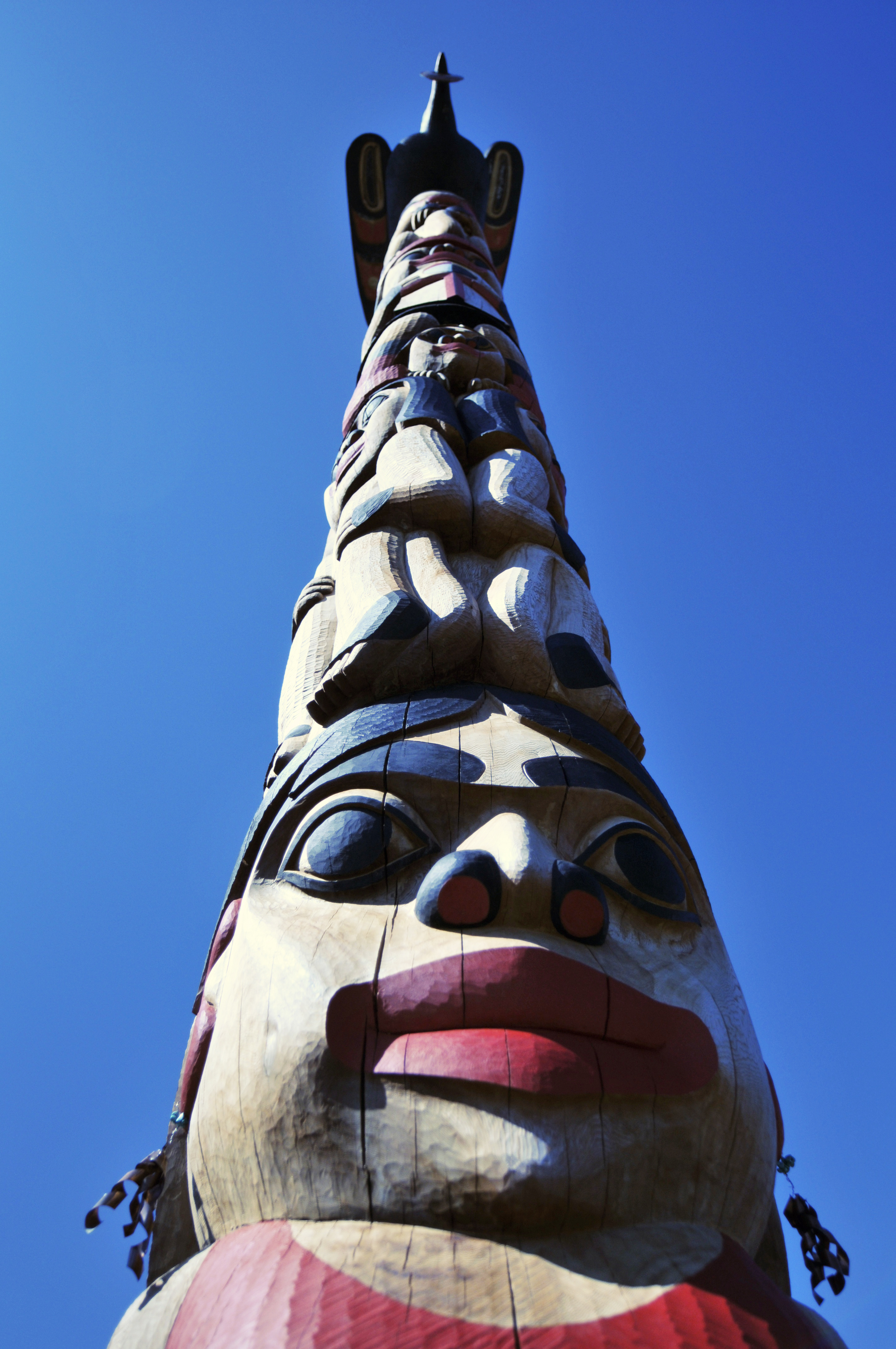 Carved clan crests, totems and boats are also forms of artwork, which are known to represent the land from the areas where clan houses, community members, and family lineages originate. Woodworking and carving continue to be popular forms of artistic expression. For example, master wood carver and artist Dempsey Bob, who is of Tlingit and Tahltan descent, has mentored and trained many other carvers from Yukon and surrounding areas, including Keith Wolfe Smarch (Smarch n.d.), Dale Campbell (Campbell n.d.), Wayne Carlick (Lattimer Gallery 2019), and Eugene Alfred (Alfred n.d.). As well, a new generation of carvers is moving into the forefront. Blake Shaá'koon Lepine, who is of Tlingit, Han, Cree and Scottish descent has built an extensive body of artwork that includes wood carvings with abalone, mother of pearl detailing, canvas paintings, and hide, shell, copper and wood jewelry (Lepine n.d.).
As well, the Sundog Carving Program, founded in 2004, began as an opportunity for at-risk youth to participate in art therapy programs based around learning to carve. The program, now known as the Northern Cultural Expressions Society (n.d.), has been further developed to include school programs, carving programs, and cultural resilience programs. Carvers from the Northern Cultural Expressions Society have also been involved in local Whitehorse art projects, such as the carving of the Healing Totem Pole, which honours residential school survivors (Figure 6.2).