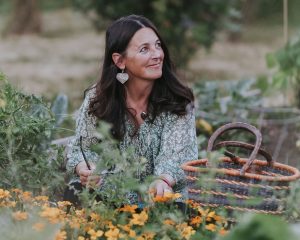 Dr. Joanne Taylor is an environmental anthropologist and political ecologist and received her PhD from the University of British Columbia Okanagan in the Department of Community, Culture, and Global Studies. Funded by the Social Sciences and Humanities Research Council of Canada (SSHRC), Dr. Taylor's doctoral research investigated food security and food sovereignty in the traditional lands of the Ktunaxa First Nation and the Creston Valley of British Columbia during catastrophic climate change and the renegotiation of the bilateral Columbia River Treaty.
Joanne is currently a SSHRC Post-Doctoral Fellow at the University of British Columbia Okanagan in the Department of Economics, Political Science, and Philosophy. Her research focuses on agricultural adaptation to climate change in the Cariboo and Okanagan Regions of British Columbia. This research project resides at the intersections of food, climate change, and water in the inter-disciplinary fields of environmental anthropology and food security, with a focus on the complex and myriad ways food security and food sovereignty are defined globally, nationally, regionally, and locally.
Specifically, she has been interested in the historical, material, and discursive realms of food procurement and its relationship to culture. Her more recent research trajectory examines these topics during critical climate change but from the related theoretical framework of political ecology with a particular focus on how irrigation and agriculture interlock. She investigates how irrigation water matters as agriculturalists adapt to climate change-induced drought and flooding in the Okanagan and Cariboo regions of BC. She employs a methodological assemblage of archives, hydrological engineering data, and qualitative research that combines to (re)-imagine a transformation of the regulatory environment in which water is allocated and controlled. This research reflects a more urgent social reality at the nexus of food security climate change, and water systems.
Joanne lives in Kelowna, BC with her family and enjoys skiing, hiking, yoga, gardening, cooking, and traveling within British Columbia.