Using open educational materials in your course means your course can save students money, make educational materials more accessible and can allow you to customize and contextualize your materials. As an educator, what benefits do you see in using OER for you and your students?
Saves costs for students
OER can offer drastic savings in the cost of education. Some students who otherwise cannot afford to buy expensive textbooks or other course materials will appreciate this affordable option when taking your course.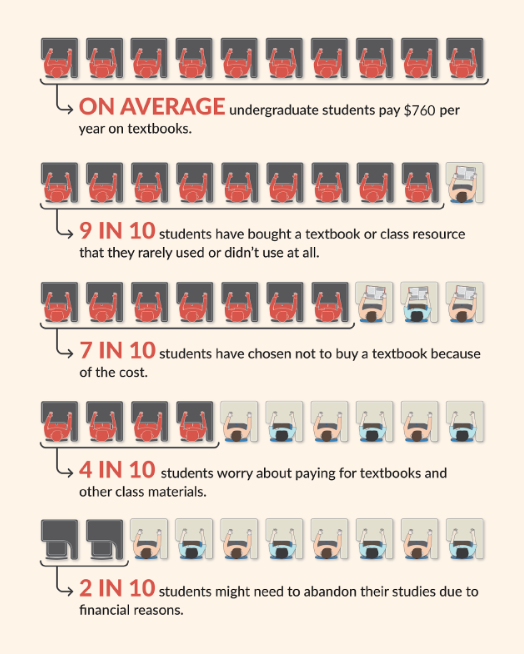 Not being able to afford textbooks and other learning materials can be a real teaching and learning issue. According to the 2019 AMS Academic Experience Survey (AES), over 71 per cent of UBCV undergraduate students reported going without textbooks or resources due to cost at least once, with 35 per cent of students reporting they frequently or often go without textbooks due to costs. Additionally, 40 per cent of undergraduate respondents reported that they are not sure they can pay for their course materials. The survey also found that over 16 per cent of both graduate and undergraduate UBCV students reported experiencing food insecurity (unsure of the ability to obtain food or feed oneself) on a monthly basis. The use of OER helps ensure that students have access to the materials they need in order to meet the learning goals of a course regardless of their financial situation.
Helps prior to learning and after learning
If an instructor opens their own course materials and shares them with the public, it greatly enhances opportunities for learning for both students who already took the course and prospective students.
Students often would like to look over course materials before the term begins. If students have that opportunity to take a look at the course materials it will help them make more informed decisions in choosing their courses, and will give them the opportunity to prepare themselves for the class.
Students may also want to revisit their course materials after the quarter/semester is over to refresh their memories or to further study the topics. Open course materials will help them reinforce what they have learned and further develop their level of understanding in the area.
Provides peace of mind for all users
If you're reusing someone else's materials, one of the best reasons for using OER is for peace of mind about attribution. The resources are licensed to allow the sharing of content and so you will not need to contact the author about making use of their work provided that what you want to do falls within the open license. Open educational resources are free at the point of use, so you will not need to provide monetary compensation for using them. Then there is the opportunity of discovering alternative ideas for presenting and teaching your subject matter or being able to point your students to the alternative explanations for further study.
Other benefits
Showcases research to the widest possible audience
Enhances a school's reputation as well as that of the teacher or researcher
Social responsibility – provides educational resources for all
Shares best practice internationally
Creates additional opportunities for peer review
Maximizes the use and increases the availability of educational materials
Raises the quality standards for educational resources by gathering more contributors
Image Credit: Three Books Photo by Alabaster Co on Unsplash, in the Public Domain.
---
What other benefits do you see? Do the above make sense? Think about what OER can do for you and your students.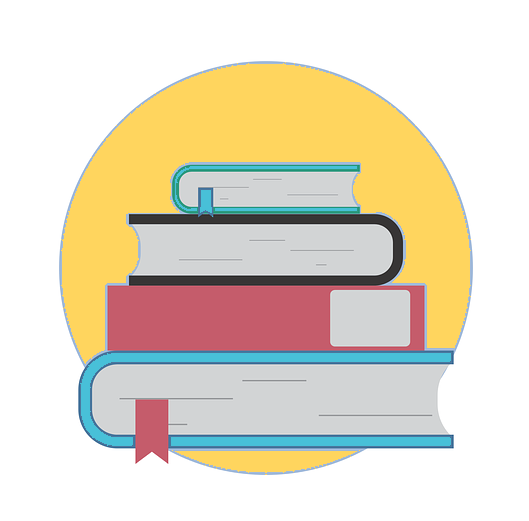 Dig Deeper
Select two of the videos from the Open Dialogues playlist. Listen to UBC faculty talk about their projects and why they use and create open educational resources. As you watch these videos think about the extent that these examples might be applicable in your current practice.
Adapted from What are the benefits in using OER? from How to Use Open Educational Resources licensed as CC-BY.
Adapted from Why OER Matters, Open Washington, used under a CC-BY_SA License.
---